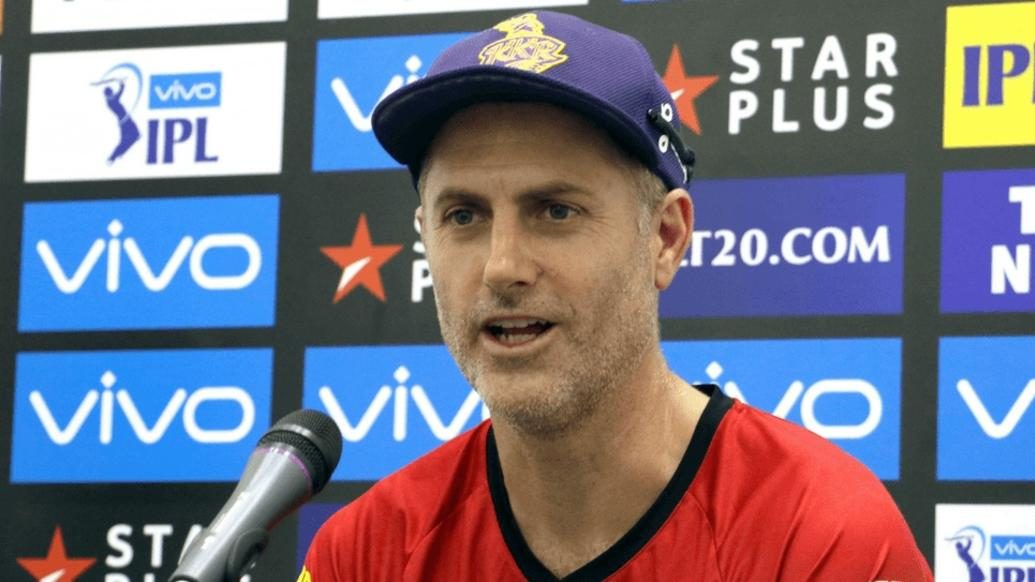 Simon Katich, the assistant coach of Kolkata Knight Riders, spoke to the media ahead of KKR's eliminator clash vs Rajasthan Royals at Eden Gardens on Wednesday (May 23). Excerpts:
On the youngsters in KKR
"I've been impressed with a lot of the young batsmen going around. (Rishabh) Pant, and Nitish (Rana) has done a very good job for us and young Shubman Gill has been excellent in the role he's played."
"It's tough, batting down the order and finishing an innings but he's done remarkably well for an 18-year old, very composed.
"Young Prasidh Krishna's done a very good job at the back-end of the tournament, he's played five-six games now and he's been a real find and his composure's been excellent for us, particularly for a 22-year old."
On Dinesh Karthik
"It's always difficult when you come to a new franchise and you have to learn on your feet in terms of how players go about it and our game style's probably bit different to what he's been used to, given the way we sort of match up with our batting and the structure of our team."
"From his point of view, his batting has been outstanding, he's at the top of his game and he's been magnificent in that respect, his keeping's been very good behind the stumps as well."
On the 'home ground advantage' in the eliminator vs RR
"We all know in Twenty20, it's all what happens on the night. It will be nice playing in front of our home crowd so they'll support us brilliantly and the boys, they love playing here. But it doesn't really count for too much come when you're starting off on nought tomorrow night."
On his impression of RR
"The fact that Rajasthan are in the finals is no surprise given the talent they've got in their squad but also the level of leadership from Ajinkya (Rahane) and also the fact that they've got a very good mentor in Shane Warne. His cricketing brain is outstanding so there's no surprise to me why Rajasthan are in the finals. Yes, they will miss Jos Buttler and Ben Stokes, both high quality players but we all know it's just an opportunity for someone else."
On the nature of the pitch at Eden this season so far
"It's just that when you've got three spinners, you'd love to see the ball turn a little bit and it's obviously been much in favour of the batsmen throughout the tournament. The batsmen certainly enjoy the ball coming on to the bat, the spinners enjoy when there's a bit of spin and when it has some pace and bounce in it which we've seen throughout the early part of the tournament, the quicks have done a very good job as well so I just think it's a really good cricket wicket."
On Andre Russell's contribution
"His bowling had definitely been crucial for us in these last three-four games, particularly the breakthroughs he's made and particularly against these guys, Rajasthan, the last game, he basically got us into the contest. We were struggling in that game and he got us going so he's a big match player and we hope he's going to be ready to go for what is hopefully a big match week if we get the job done tomorrow night."