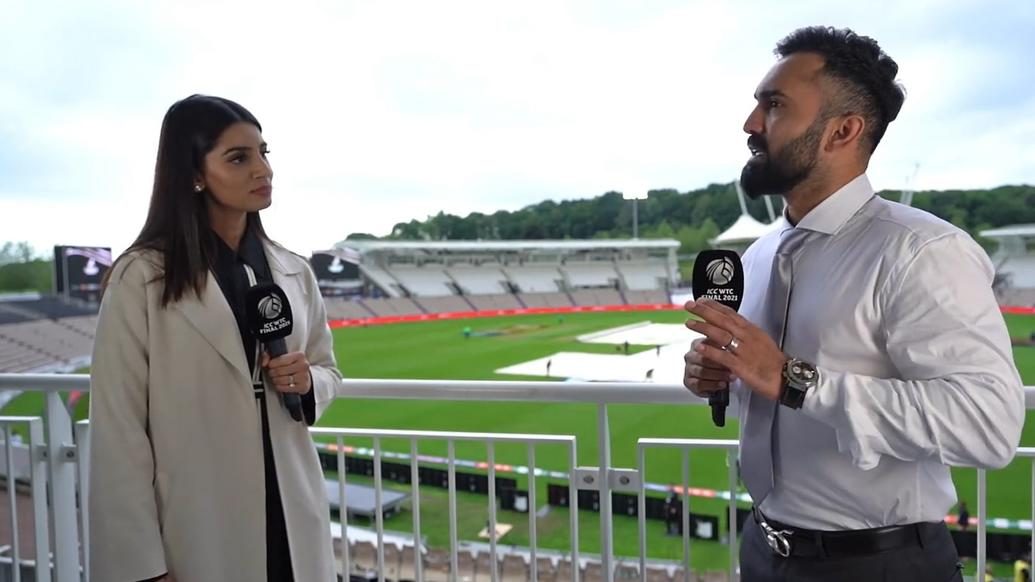 India have been on the back foot after a below-par batting performance in the first innings of the World Test Championship Final. Even with the ball, Virat Kohli & Co. haven't created inroads enough to torment New Zealand batsmen on Day 4. However, KKR vice captain and commentator Dinesh Karthik felt the crucial wicket of Devon Conway at the fag end of Sunday's proceedings has put India back into a comfortable situation.
"We have been able to come back from adversity. I think were pushed into a situation which could be tough for us. They are 101/2 but the good thing is Devon Conway got out. That's a positive for us.
"At the end of the day if the scoreboard was 100/1, it would have looked a lot different. but 100 for two, with one batsman on 12 and the other batsman just walking in, if we can get a couple of wickets tomorrow (early on), it will be really good," karthik said.
View this post on Instagram
Even though Ravichandran Ashwin was the man to give India the first breakthrough, Karthik felt the spinners would need to wait more to extract assistance from the turf and make an impact.
"The spinners don't have much in the wicket right now. But probably with a lot more overs and lot more marks and with one more innings if NZ come and bowl, that will make things interesting for spinners. In the first innings, it's going to be a lot more holding and keeping things tight to give enough rest to the fast bowlers. In the bargain, if they think cleverly and the batsman makes a mistake just the way Tom Latham did, you will get a catch," he said.
Karthik also believed that the Indian bowlers must try and bowl more bouncers to confuse the Kiwis and put them on the back foot.
"Technically tomorrow is the third day. It's called the moving day. Whether it moves for NZ or not, India will have to get things moving. They need to bowl fuller and one more thing - bowl bouncers! We have bowlers who can bowl at over 140kmph. The moment you bowl bouncers, it creates confusion in the batsman's mind and puts them on the back foot," he observed.