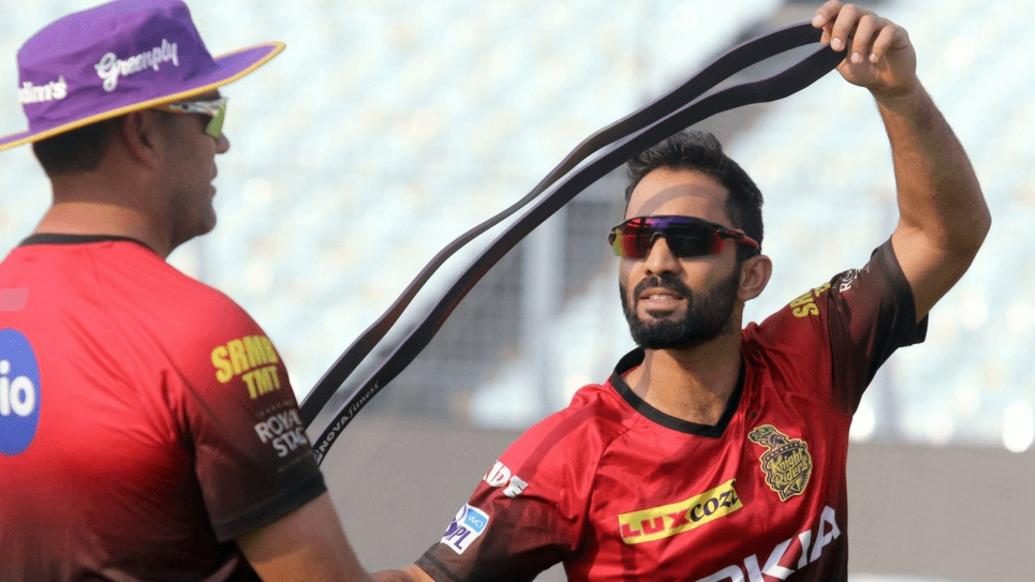 Kolkata Knight Riders are back at Eden Gardens. Our Knights will face Sunrisers Hyderabad in the 10th match of the VIVO IPL 2018. After two dominating performance with the bat, KKR will look to get the grip back with the bowl. The skipper, Dinesh Karthik, spoke to media on the eve of the match against Sunrisers Hyderabad and consider them a tough bowling unit.
Excerpts:
Q. How's the team after a tough loss in the last game?
DK: In these tournaments, you expect close games. You expect the games to go down the wire. It's nothing too surprising for us. It's something that didn't come as a shock. Both teams played a very good cricket, they (CSK) just got over the line.
Q. Is it concerning that fast bowlers are leaking too many runs?
DK: I don't think it's a concern. The over they've gone for big runs were big overs and something we are going to look into it. Touchwood, it's the early days of the tournament, and there's always room for improvement.
Q. Will we get to see Mavi in the next game?
DK: We haven't decided our playing eleven yet. We'll be sitting tonight and take a call on that.
Q. On pace attack at the death over.
DK: I think, Russell is bowling with some good pace, that is a very good sign for us. Curran bowled really well. We have Mitchell Johnson, along with Nagarkoti. At this point of time, we haven't decided our eleven yet. we don't know whether it will be Nagarkoti of Mavi. We'll think about it and then take a call.
Q. Yusuf, Manish, and Shakib, were part of KKR, now they will be your rivals, and are quite familiar with the conditions at Eden. Will that be a factor tomorrow
DK: Knowing the condition is something. Yusuf and Manish, they know all the grounds in India and how it behaves to a certain extent. But in terms of them knowing conditions at Eden Gardens, it's all the same for every other player.
Q. Vinay Kumar's 4 overs so far didn't work out. Is there a change of plan now?
DK: I gave him first and the last over in both the games. Those are not easy overs to bowl. He'll be the first one to put his hands up and say, he could have bowled a lot better. He is a strong character and he'll come back stronger.
Q. Update on Mitchell Johnson.
DK: He's fit for the tomorrow's game. We'll take a call on him only tomorrow.
Q. SRH is a very good bowling side. How much is KKR ready to take that challenge?
DK: They are probably one of the better bowling units in the tournament. They have a good depth in their bowling. We are an equally balanced team. So good team contesting each other so should be a good match.
Q. How much SRH has changed as a team without David Warner?
DK: David Warner brings a lot of power at the top. He's a special player and probably one of the best T20 players going around these days. He's got some great skills, he's been consistent in the last few IPLs in terms of performing for SRH. So I'm sure it will be a big loss for them.
Q. Battle between Sunil Narine vs Rashid Khan?
DK: That's the beauty of IPL. When you are pitted against each other. They both have a little bit of mystery in their bowling, which is very interesting. Till now, they both have bowled well in the tournament and I am sure going forward, they will have a great contest against each other.