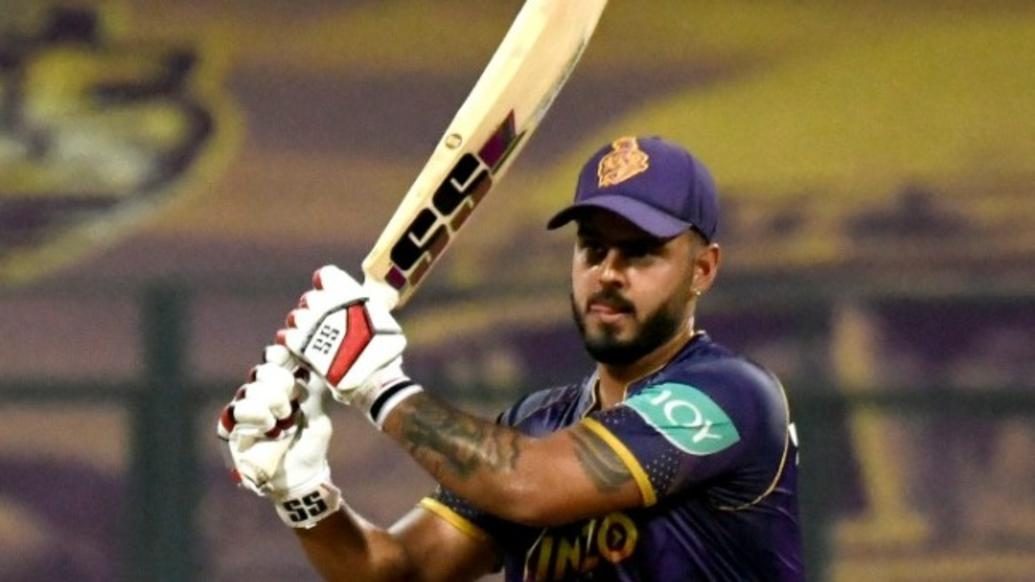 In recent times, few batters have adjusted to the demands and rigours of T20 cricket as well as Nitish Rana has in the IPL.
Rana, especially, has floated in the batting order since his first season with the Knight Riders in 2018. He has batted right from No. 1 to No. 6 and has scored a fifty in each of the positions adjusting to the match situation as required. Last season, his two half-centuries in Chennai came while opening the batting but his two fifties this season have come in the middle-order batting at No. 5 against Sunrisers Hyderabad and at No. 6 against Delhi Capitals.
A free-flowing batter, he has often had to tailor his mindset and technique according to the match situation performing the role of an anchor and an aggressor.
"I always strive to be better every year," Rana said at the post-match press conference after his unbeaten match-winning knock of 48. "I try to perform the role the team gives me according to the match situation. In the last game, I batted at No. 6. The match situation then meant that I had to build an innings rather than going for my shots early to get us to a decent total.
"Today [on Monday], I had to play the anchor's role. I knew that if I was there at one end, then things would become easy for us with players like Rinku, Andre [Russell], and Anukul (Roy) waiting in the wings. So we had depth in batting but my role was to play from one end so that we could easily chase the target. I have to play different roles in different matches so I am trying to do my job as well as I can."
"A lot of things depend on factors like the opponent team and what total we are chasing and what number I am batting. I have been playing IPL for seven-eight years now and trying to perform as the anchor or main player. I have been successful so far and hope that in the coming matches, I can play such innings for the team."
On Monday, against the Rajasthan Royals, Rana joined hands with his long-time friend and teammate Rinku Singh in a fourth-wicket stand worth 66 to successfully manouvre the Knight Riders' chase of 152. While Rana scored an unbeaten 48 off 37 balls, a knock comprising three fours and two sixes, it was Rinku Singh who won the man-of-the-match award for his aggressive 23-ball 42, to go along with two catches, in just his 13th IPL game in five years.
"When he walked in to bat, I tried to calm him as I know he is a little hyper and told him if we bat deep together, we can finish the game in any over. I am very happy for him and hopefully he will continue batting the same way for KKR and himself," Rana said of Rinku's efforts.
"I have known him for 5-6 years now and he has worked quite hard scoring runs in every domestic season. The way he was batting since day one, I knew he would do something big for our team, and for himself, once he got the chance," he added.
Asked if the Knight Riders had found their ideal XI after a string of five consecutive losses, Rana exuded confidence in the line-up that had managed to snap their winless streak on Monday.
"In our eyes we have got the best XI, probably the outsiders feel that we haven't. When you lose, you tend to look at things differently," the 28-year-old said. "We also have doubts. We comfortably won today even without the contribution of big players. One new player, who has been playing in IPL on and off for the last five years, the way he batted shows that the eleven is now set. In our eyes, we've found our best eleven."