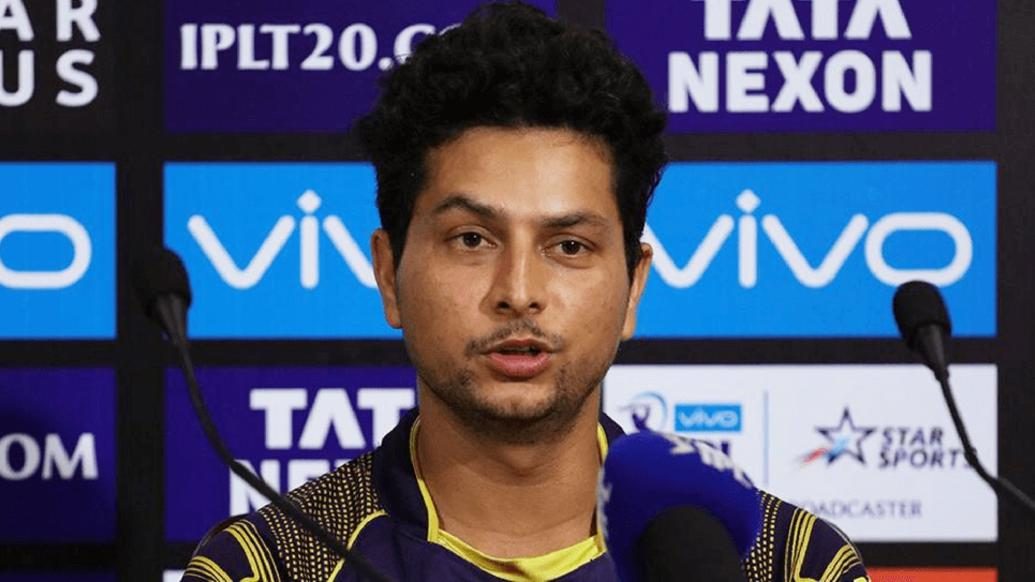 In 12 IPL matches (before playing RR at Eden Gardens) Kuldeep Yadav had 9 wickets at an average of 19.6. His economy was below average as he was leaking 9 runs per over. With no Piyush Chawla in the playing eleven, he was expected to step up, and he did it in style. He fashioned KKR to a brilliant win over RR at Eden Gardens, registering his best IPL figures of 4/20.
Speaking to the media in the post-match press conference, he highlights his journey this season and much more. Excerpts:
On Playoff scenario
We have to win the next match. It's very important for us. If we win the next game, only then we have chances of qualifying.
How crucial was Rahane's wicket?
That wicket was very crucial for me. They had more than 70 runs in the first six overs and were going great. The wicket of Ajju bhai was very important and then obviously the wicket of Jos Buttler.
What was going wrong in the previous games?
I didn't do anything wrong in the previous games. The batsmen played really well. It was a bit about mindset. I went into a defensive mindset but I'm not that sort of bowler who likes to contain. I always go for wickets and I am able to do that pretty successfully. That's my strength.
How was the pitch?
It was the same wicket. We've played seven matches. There was a bit of turn. If you bowl with confidence then the wicket starts to turn as well. There was a bit of turn in the last game as well. Wickets were important in this game. I got wickets and got confidence as well.
Which wicket pleased you the most?
Buttler's wicket was very pleasing. He's a sort of player that if he had played ten more overs then RR would have made more than 170. His was the main wicket for us. The way I had planned, things went like that only.
How did you bounce back after the first few lacklustre outings?
Sometimes it's hard to come back. Sometimes you just think too much and ignore your strengths. I spoke to my coach and he told me to stick to the basics.
We saw you having a chat with Shane Warne after the game. Can you tell us about what you spoke?
I've always been a fan. He's my idol. I had the motivation because I was playing in front of him. I wanted to do well in front of him. Spoke to him about bowling and planned for the England tour.