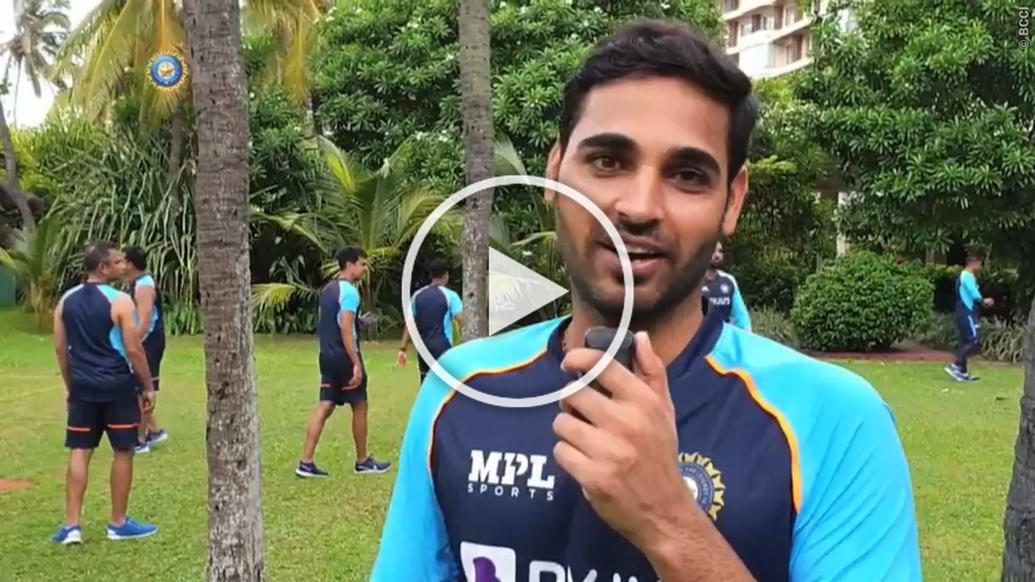 The Indian team in Sri Lanka has come out of quarantine and the first phase of activities under the watchful eyes of Rahul Dravid seemed pretty stimulating. The bunch of boys formed groups to play volleyball and pool volleyball to get cracking with some fitness regime.
India coach for the limited-over side, Rahul Dravid, appeared to be pretty upbeat as he took stock of the boys.
"It's been nearly 17-18 days since we are in some kind of quarantine. So, it's really good for the boys to get out and just get moving a little. It's a nice little area in front of the lawn. Before we practise tomorrow, just wanted the boys to get their legs moving and arms going because lot of them haven't thrown for a long time," he said.
Watch the full video of Team India's activities:
(Video hosted by BCCI.tv)
India vice-captain Bhuvneshwar Kumar, watching over one of the matches after his team lost, said, "We are playing volleyball. We have formed four teams. Shikhar's (Dhawan) and my teams have lost...it feels good to be out of the quarantine. We are building a momentum for the tournament today onwards."
Suryakumar Yadav, standing next to Hardik Pandya, looked all pumped up as he imparted some wisdom. "One thing he (Hardik) and I have learnt is we never lose, we never win; we learn! So we learnt from that game (a game they lost) and we are heading to the pool to have a few more activities," he said, as Hardik added on, "that's what we call sky is the limit!"