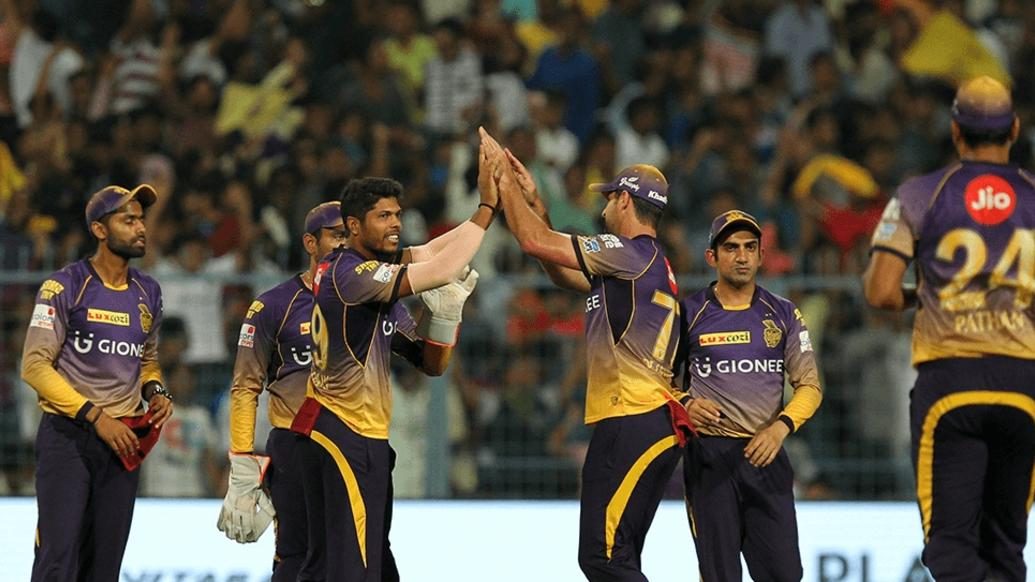 Unlike past years, KKR pacers have stolen the limelight this season. Out of the 87 wickets taken by the Knights, 60 have been taken by pacers while spinners account for the rest. Our pacers have the best average (23.8) throughout all teams in IPL 2017, which talks a lot about their work.
While the likes of Nathan Coulter Nile and Chris Woakes have put in stellar shows one game after the other, local Knight Umesh Yadav has quietly worked away his way to success. With 16 scalps from 13 games, Umesh is now just 3 wickets short of equaling his best IPL season (in terms of wickets taken). His ability to strike potent blows at crucial junctures has been instrumental behind the team's bowling success.
The pacer credits this success to his improved fitness. "I think that I'm following my program well & focusing on my bowling as well, my rehab is has helped me improve overall & hopefully this is for a long time, " mentioned Umesh during a free-wheeling conversation with journalists on Thursday evening (18 May, 2017).
Despite finishing the eliminator against Sunrisers Hyderabad in the early hours of Thursday morning, the battle-hardened Knight is now ready for the next challenge against Mumbai Indians on Friday (19 May, 2017).
"When you're playing IPL, you have to keep your mindset clear on playing the next match in 24 hours or 48 hours. Nothing can be done about the situation of the weather since its raining & that cannot be stopped. After all this, we still had the time to practice, we got 1 and a half day for recovery which is good enough for a T20 game," he said.
While KKR doesn't have a great record against Mumbai Indians with only 5 wins in 20 games, Umesh feels the experience of the playing on the Bangalore surface on Wednesday will go in favour of the Purple & Gold army.
"Anything is possible & nothing can be predicted either. If we play good cricket, then we have a higher chances of winning the game or whoever plays better on the day would be victorious. Our bowling needs to be good & we need to keep them to a low total, most likely we have a higher chance due to the bowling that we are doing at the moment & we will try to restrict them to a low total," the pacer said.
He added: "Getting wickets at the regular time is crucial & the breakthrough will make the teams struggle. For Mumbai Indians, getting rid of the openers early early (First 6 overs) would put pressure on the middle order & a new batsman would have to face the new ball."
Having bowled his way into the hearts of Knight Riders with some spirited performances since 2014, Umesh is eager to repay the love showered on him with a performance worthy of the big encounter against Mumbai Indians.
"I think the team is positive & everyone wants us to bat & bowl really well, we need to think positively & everyone needs to play their best for us to succeed," he concluded.
Let's hear it for Umesh!
#KorboLorboJeetbo #DusKiDahaad #AmiKKR #3For3