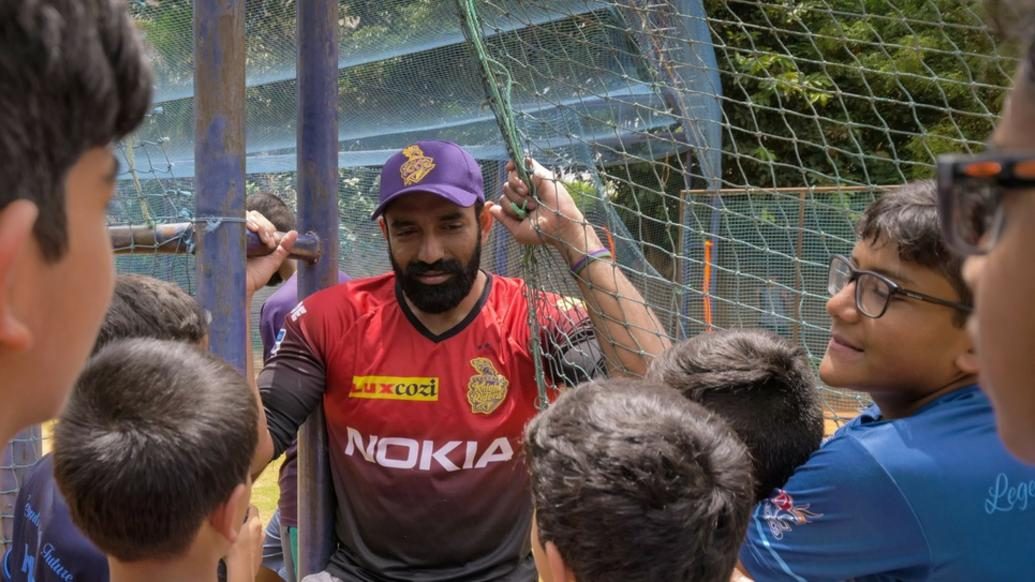 Robin Uthappa joined the ongoing KKR Academy in Bangalore on Tuesday (July 17) morning, adding to the excitement around Just Cricket Academy, the venue for the camp, where a number of young kids come to hone their skills regularly.
After taking a few throw-downs and going through the drills, Uthappa took time out to have a chat with a bunch of kids who had gathered to pick his brains on the art of batting.
"I'll tell you something, guys - one of the most important things you got to learn right now is to defend the ball," he pointed out. "If you learn to defend now, nobody can get you out later on in life."
"You can always hit sixes once you get bigger, once you get taller and stronger post the age of 18, you know. So once you are taller and stronger, you'll always be able to hit the big sixes.
"So just sort out your defence for now, as a batsman. Learn that one skill, to be able to defend the ball whenever you want."
So all the young Knight Riders out there, are you ready to show that full face of the bat to the ball next time you hit the nets? #KorboLorboJeetbo
The KKR Academy, a first-of-its-kind initiative to provide off-season training facilities and coaching to the players in the squad, began July 11, and goes on till July 21.