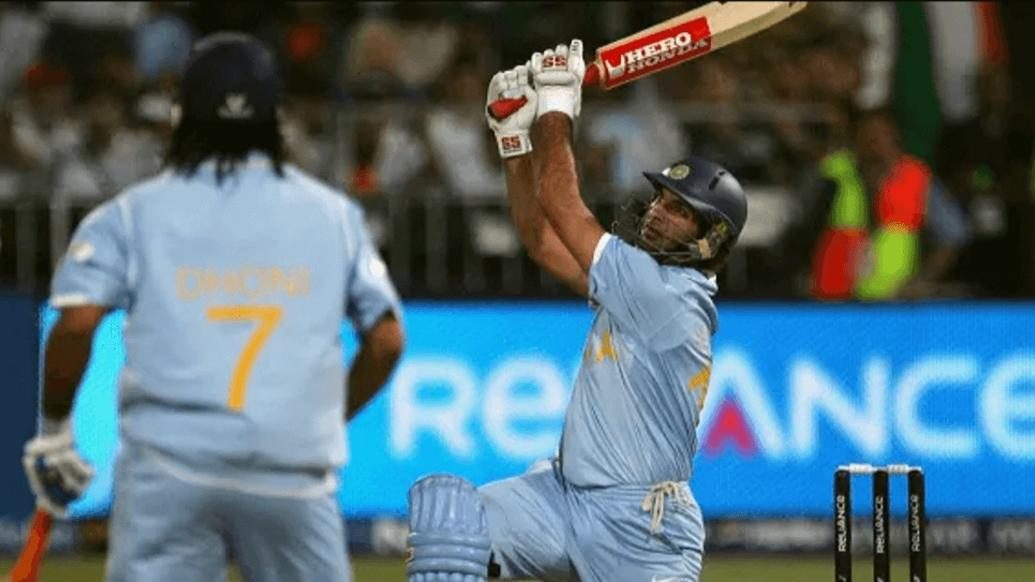 'I wouldn't bother you, if I were you!'
These were the words spoken by David 'Bumble' Lloyd just before the 18th over of the India vs England clash at the 2007 ICC World Twenty 20.
Yuvraj Singh had just hit England's Andrew Flintoff for two fours in the 17th over, enraging the English allrounder. He had a go at Yuvraj at the end of over, with some heated words being exchanged between the two.
Lloyd, also an Englishman, was at the commentary box at the time, and knew that moment could spur the young Yuvraj on to launch an assault. Stuart Broad, also a youngster at that time, bore the brunt of it.
Yuvraj was all charged up and he let his bat do the talking. Broad was on the firing line as he went for six 6s in that over. All world class shots with some sublime timing from Yuvi.
Watch here:
On this day in 2007, it was Yuvraj Singh who made a name for himself and became only the second player ever to hit six 6s in one over after Herschelle Gibbs (vs Netherlands, 2007 in ODI) and first Indian ever to do so in an international match.
Yuvraj had a blast in the inaugural edition of World Twenty 20. He later helped India win a cracking semi-final against Australia in Durban with a 30-ball 70 runs knock.
Over the years, the left-hander gave the opposite bowlers some tough time on the cricket field. The Indian cricket fans will always remember him for some great memories. Today, we celebrate one of those. You were awesome that day, Yuvi.