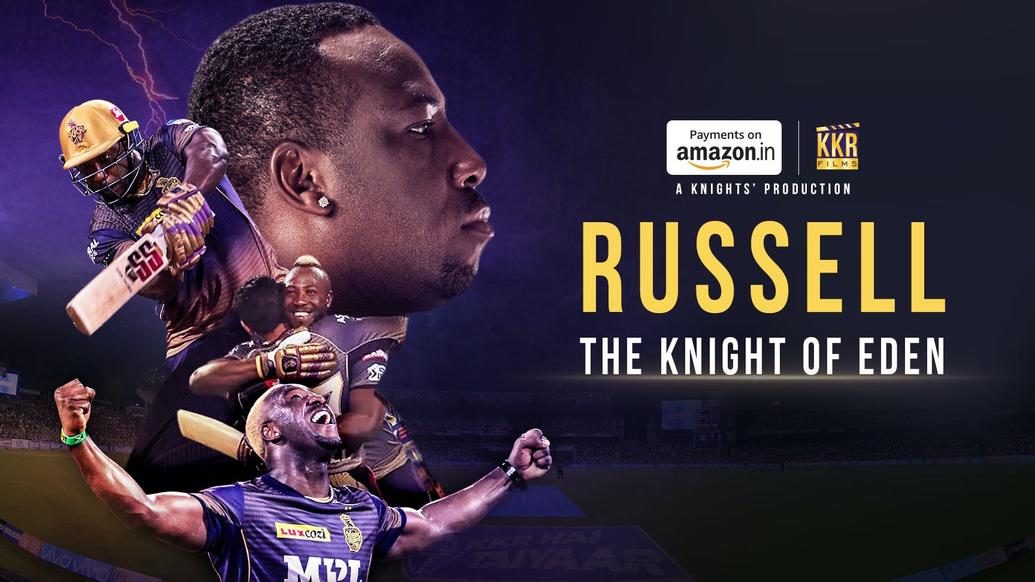 Two back-to-back IPLs in the bio-secure bubble means that no team has played the matches in front of their fans. Andre Russell is missing the crowd big time, "I miss playing in front of crowds and especially Eden, where I know thousands of people got your back. That keeps me going. And it brings out the fire inside. The loud cheer, even before I face the first ball when I start running onto the crease, those vibes are unreal," Russell said in the KKR's latest release called Russell: The Knight of Eden.
From being unsold on first day of the 2014 IPL auction to being one of the legends of T20 cricket, Andre Russell, our Big Man, has come a long way. In the latest film it has been shown how life for Russell hasn't been a bed of roses as he grappled with his shares of ups and downs.
The Jamaican cricketer, who was handed out a doping ban in 2017, missed out on IPL and all forms of cricket for a year. But that didn't deter him from regalvanzing himself as the hard-hitting all-rounder that he is. "To be honest, that year was the toughest year. When you're doing well, sometimes people look for any reason to try and get it down. But that actually made me stronger. You know, Venky (Mysore) reached out to me, said they just want me to have a peaceful year to relax my head and to actually focus on cricket.
"Being away from the game for a year, you know a lot of people doubted that I would come back and do the same thing. And I say you know what, this is the big moment. And good players shine in the big games. Three months before the ban lifted, I went on beast mode, getting stronger, losing weight. I came back in 2018 in a good season for KKR," Russell recalled.
KKR finished at No. 3, losing in the Play-offs that season. The 'Michael Jordan of T20 cricket' as Venky Mysore calls him fondly, started that year with an unbeaten 36-ball 88 against Chennai and even rescued KKR in a tough game against Punjab with a quickfire 14-ball 31 and 3-41 with the ball to keep the team's campaign alive. Even in 2019, Russell averaged over 56 with the bat at a strike rate of 204.81!
Even though the 2020 season was a little tough for him for many reasons, Russell has been in good form again this year. KKR's overall performance might not have been impressive this season, but Dre Russ has continued to contribute with the bat and ball. From his 27-ball 45 in last encounter against Delhi Capitals to his spectacular fifer (5-15) against Mumbai earlier at Chepauk, he has given it all he could from time to time.
View this post on Instagram
The Jamaican, who joined KKR in the year 2014, our last IPL-winning campaign, said if there's something he wanted badly all these years, it was seeing KKR on the podium with the Trophy once more.
"I have won the IPL in 2014, and the feeling that I got to see the guys with tears in their eyes, that's the type of feeling I want to experience again. I want to be on the podium. It should be pure purple and gold. We have a very strong team on paper. But the gameplay wasn't," Russell added.