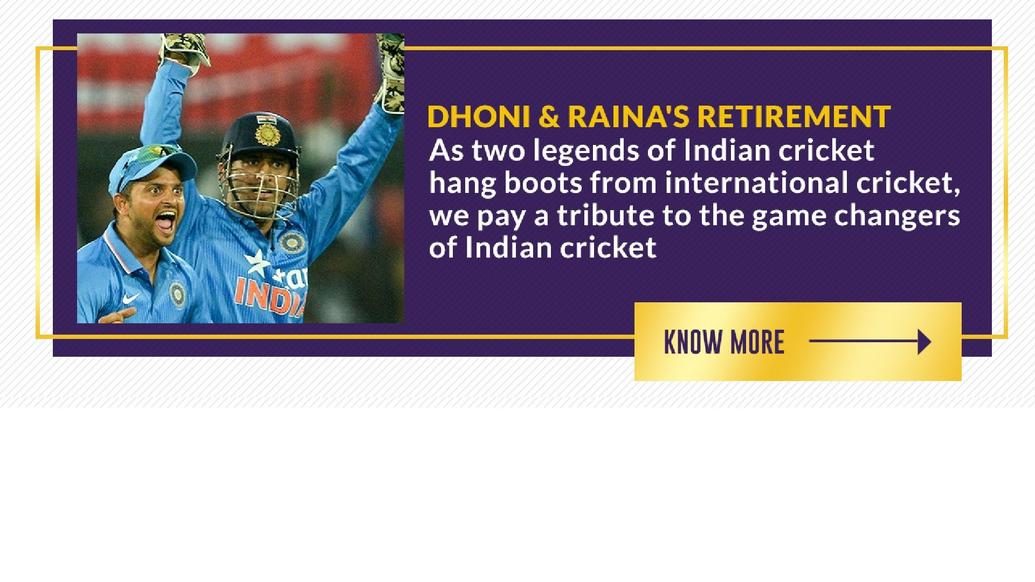 It seems both Mahendra Singh Dhoni and Suresh Raina wanted freedom from international cricket on Independence Day. Dhoni was the first to take to Instagram to announce his retirement, following which Suresh Raina also joined the bandwagon.
Both Dhoni and Raina shared a strong bond with our Knights. A couple of photos highlighted the camaraderie that Dinesh Karthik, Rinku Singh and Kuldeep Yadav shared with Dhoni and Raina.
Dhoni has given us many moments of exuberance. One of them was his match-winning sixer at Wankhede that sealed us the World Cup title in 2011 against Sri Lanka. What a moment it was! Check out what finishing off in style means in cricketing dictionary.