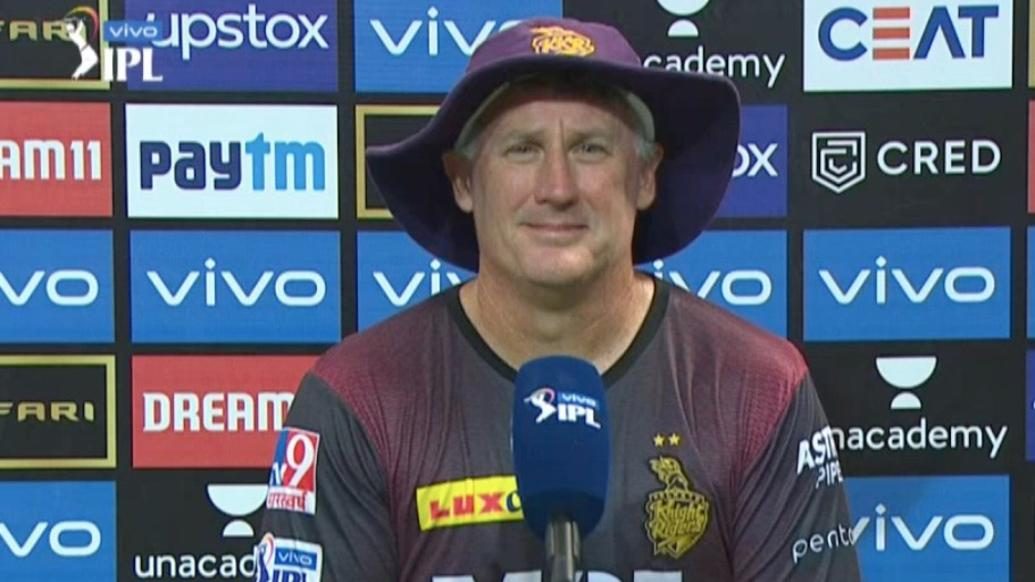 Chennai Super Kings edged past the Kolkata Knight Riders by two wickets in a nail-biting encounter at the Zayed Cricket Stadium in Abu Dhabi. With contributions from the top order, CSK needed 26 off the final 12 deliveries with Ravindra Jadeja and Sam Curran at the crease. However, Jadeja unleashed a flurry of strokes to smash 22 runs off Prasidh Krishna in the penultimate over to help CSK get closer to a target of 172 runs.
In a post-match press conference, David Hussey, the mentor of the Knight Riders, shared insights on this by saying, "Of course, when Andre went off the park, he had one over to go and was he going to bowl it? Nobody really knows. He bowled particularly well upfront, so he was probably going to bowl the 19th over. PK (Prasidh Krishna) has been an amazing death bowler for us throughout the tournament and the last two games, so he is definitely in our plans to bowl. Unfotunelty he got beaten by a better player today in Jadeja, but I am sure knowing PK, he's going to bounce back and become the world-class that he actually is and dominate."
While there is no clarity on the status of Andre Russell's injury, the Knight Riders hope it is nothing too serious, "It's still too early to tell. He said he felt something pop in his leg, in his hamstring. We've got the best medical staff in the business, so they'll tend to him, and hopefully, it's nothing too serious because he's a key part to our team. He's been playing very, very nicely with the bat, the ball, and in the field. So hopefully, it is not too serious, and he can come back and light the competition up like we know Andre Russell can do," said Hussey.
One of the significant aspects during the batting innings was the 26-run blitz by Dinesh Karthik in the back end of the innings. Hussey credited the role of Dinesh Karthik in the side and the impetus he gives to the side down the order. "Yeah, it is a good discussion point. DK ( Dinesh Karthik) is probably one of the best finishers in the IPL, if not the world, so just the way chips fell today, and he got about three overs to bat. But, what he did do today is he showed the world his class once again.
His strike rate was just over 250, and it is definitely a discussion point going forward. Do we get DK in a little bit earlier, especially if Andre Russell is out for the next game. He is a pretty key part to our batting, and he just provides us with a cool, classy finish for us and gets us to a really decent total more often than not," he concluded.