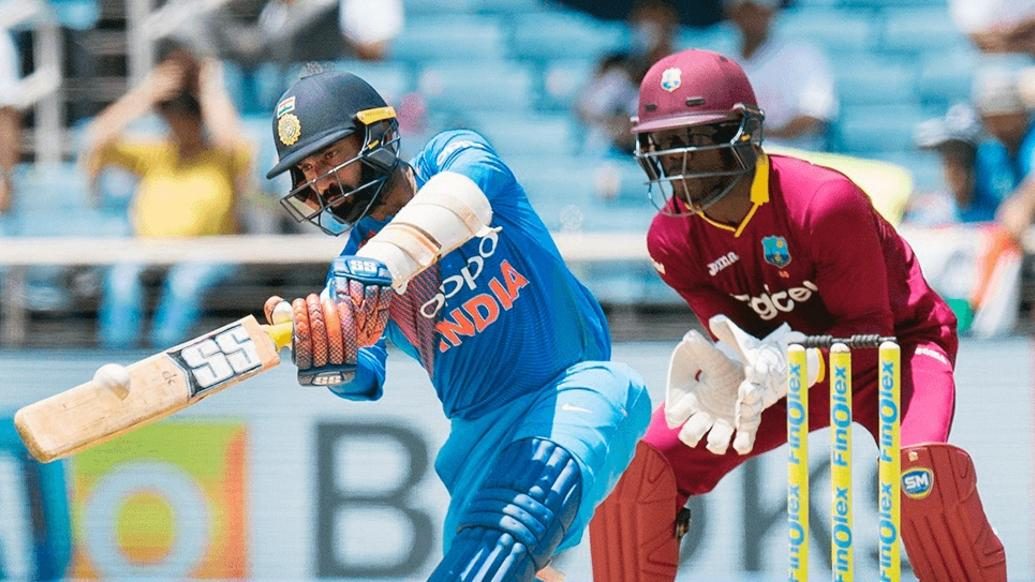 The most exciting news from the Knights camp was revealed on 04th March, 2018. In Dinesh Karthik, we've found our captain and more importantly a leader who has the ability to guide some of the best cricketers in the world in the upcoming Vivo Indian Premier League 2018.

Dinesh Karthik is one of the very few players who has been right out there from the start of the IPL. His juggernaut in the domestic circuit is one of the driving force that has time and again brought him back to the national side. Here are some key points that made him the choice of the Knights.
A consistent performer
Vastly experienced with 152 matches under his belt, Dinesh Karthik has made a name for himself with impressive performances in his IPL career. He has amassed 2903 runs at a strike-rate of 125.94. He has got 14 half-centuries to his name with 286 fours & 71 sixes to add to the list.
Impressive record as a captain
Dinesh Karthik has captained Tamil Nadu in the Syed Mushtaq Ali Trophy & the Inter-state Twenty 20 Tournament. He has also led Delhi Daredevils in 2009 & 2014. In 18 T20 matches that he has played as a captain, his team has won 13 of those, which shows an impressive winning percentage of his team at 72.22%.
Unmatched figures batting at number 4
Cricket has changed so much over the years. Tests, ODIs or T20s, you name it. Skills of all sort are expected from an individual in the playing eleven in all these formats. Without eradicating the importance of other batting position, here's something that makes Dinesh Karthik a key figure at number 4 in the IPL. Since 2016, our newly elected captain has four 50s and scored 486 runs at number 4 position, which is more than anyone else in the IPL.
Go to man in the middle overs
Be your openers or the finishers, big hits out of the park would leave an impression on anyone. But, the real challenge is to score quick runs that can make the real difference. The Tamil Nadu wicket-keeper batsman has scored as many as 175 boundaries between 7-15 overs. In that list, he's number two, only behind Suresh Raina.
The best behind the stumps
Apart from his ability to bat in the middle overs and play according to the situation, Karthik has also been an excellent force behind the stumps. He has even topped former Indian Captain MS Dhoni there. The leader of our Knights holds the record of most number of dismissals by a wicket-keeper in IPL. In 136 IPL innings, Karthik has 106 dismissals, 4 above Dhoni's 102 in 152 innings.
IPL has come a long way since its inception in 2008. So has Kolkata Knight Riders and its legacy. Right from the captaincy of Sourav Ganguly to Brendon McCullum and Gautam Gambhir, the leaders have always taken a step forward and reached new heights. In Dinesh Karthik, we see a leader who can set a benchmark and have his Knights to follow the path towards glory for this season and years to come.