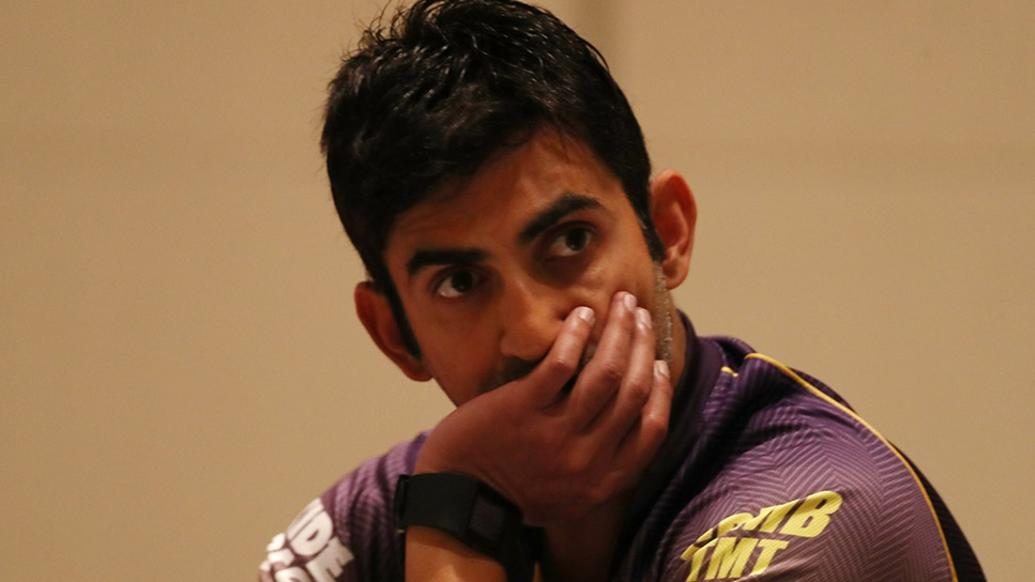 I can even watch and enjoy a cricket match being played between associate nations. I just love this game. But some incidents shake me so hard that I lose context of playing cricket. Our last game on Wednesday was one such day where I experienced the hollow feeling. The recent CRPF attacks in Chattisgarh were still fresh in my mind. On Wednesday morning I picked up newspapers and saw gut-wrenching pictures of the daughters of two CRPF men killed in the latest attacks. One of them was saluting her martyr father while in the other picture the howling young woman was being consoled by her relative.
We were to play against Rising Pune Supergiant in the evening. As the day went on and I was going from selection meeting to batsmen's meeting to bowlers' meeting the pictures kept growing on me. I thought to myself how does it matter to the families of those 25 CRPF men whether KKR won or lost. I spoke to few close people about it and their advise was try to shut out these incidents and do my job. Hell.
I kept thinking and decided a few things. First, my team KKR would play with black arm bands to express solidarity with mourning families. Second, Gautam Gambhir Foundation will take care of the entire education expenses of the children of these martyrs. My team has already started work on this and I shall soon share progress we have made. I was little bit at ease when I reached the ground. Winning the toss helped me a bit to readjust my focus. I was trying to push Chattisgarh in the background as the first ball was about to be bowled. But it was just not leaving me. After a point I gave up as the images were too strong and I knew they'll only go with time.
My colleagues were fielding poorly. In normal course it would have infuriated me no end but at the back of my mind Chattisgarh was shouting, "it is just a game". Bang, four and I was transported to present. It was Rahul Tripathi. I love the look of this young man. He is like a teenager in his first Valentine's day bash. He is just happy to be a part of it. Now, whether he wins his love is a different matter altogether. He should be proud of his backfoot punch strokes against us as it is one of the toughest art forms in batting.
I was also proud of Kuldeep Yadav's courage. Bowling to MS Dhoni didn't faze him one bit. I think Monty Panesar summed it up really well in a tweet. He said, "@imkuldeep18& @robbieuthappa have a story for their grandchildren 'Dhoni st Uthappa b Kuldeep!' It won't have been a bad idea if Kuldeep had requested MS to sign the match ball and preserved it for life. Uthappa too was brilliant behind and in front of the stumps. Three stumpings and one of them being a game-changer really helped us. And while batting he displayed beautiful hitting technique. What stood for me was his ability to hit the ball straight. I hope selectors are watching.
In the end I was satisfied that I also played some part in the win through my batting. To tell you the truth the credit for my innings should also go to Uthappa. I could ease myself in because he was taking risks and smoking them. These are the reasons I love this game – team work and selflessness. For the same reasons I love armed forces too, although the quantum of losing a dear one while serving the country can never ever be compared to losing a cricket match.