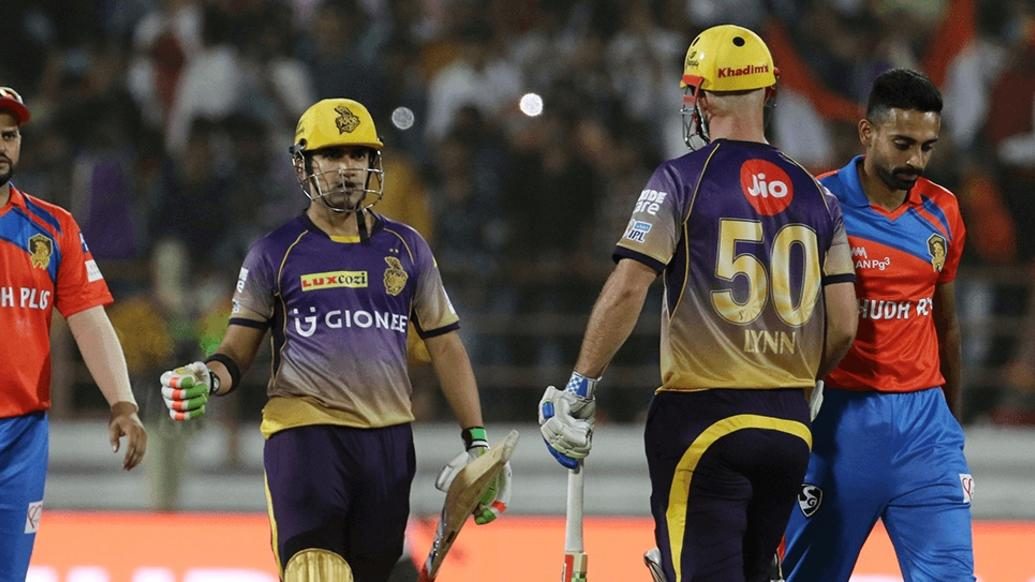 Besides being named "King of the Six" back in Australia, Chris Lynn is an extremely generous man. Last IPL he was carrying five fantastic cricket bats. All had strikingly identical features -- nice balance, wonderful pickup and a feel to die for. To me they looked like five indistinguishable monsters. Most batsmen are extremely possessive about their bats. Lynn is no different. On the other hand, I have this bad habit of pinching bats from my team-mates. Some of my colleagues in the Indian dressing-room hate me for this. Undeterred I decided that Lynn was to be my next 'victim'. One fine day when the Queenslander's guard was down I 'attacked' and got that willow.
On Friday night against Gujarat Lions it was Lynn on a Double Act. From one end he and his bat were firing and from the other it was once again his bat and myself trying to catch up. A catch up which I am proud of. It is for the games like these that I strongly feel that umpires need mandatory helmets. Lynn was not only hitting hard but hitting straight. I am told he is nicknamed "Lynnsanity" but hopefully by the end of this IPL he'd have that name in bolder and bigger font size.
To open with him was not a knee-jerk decision. Back in Kolkata we played three practice games and in almost all of them he fired. In one game he scored 80 off 36 balls. KKR CEO Venky Mysore gave him Man of the Match for his efforts which included a Gatorade bottle. I don't think my friend needed any more 'fuel' but he gleefully accepted.
Lynn's efforts may seem heroic but he keeps it really simple. I asked him once how he does what he does and he said, 'Skip, I find it easier to hit the ball in the air rather than directing it through fielders." So his strategy is as docile as that. Apart from that he practices hitting these booming strokes a lot. Next time there is a practice session at the Eden Gardens you must drop by to watch his method. I think the entry is free on practice days.
My other big heroes from Friday's game are KKR bowlers. To restrict the Lions at 183 on that track was exceptional. I am lucky to have Piyush, Kuldeep, Sunil besides Woakes and Boult. It is always a big relief to win the first game and that too when it is an away game. The next one comes against Mumbai Indians where our numbers are not that great. Momentum is a wonderful thing and Rajkot and Mumbai are not too distant for it to travel with us within two days' time. Hopefully it will stay in our corner.
I have always admired Rohit Sharma as a player and as a human being. The term Bindas was coined keeping him in mind. When he bats at his best it seems someone is giving you a gentle massage at the back of your neck. Mumbai won't mind offering that extra round of massage to their bowling mainstay Lasith Malinga who has joined them after performing national duties. He and Harbhajan Singh are their two experienced Mumbai nameplates. We can match MI player to player but where we lose out is the Wankhede crowd. Hopefully Lynnsanity can swing them around.