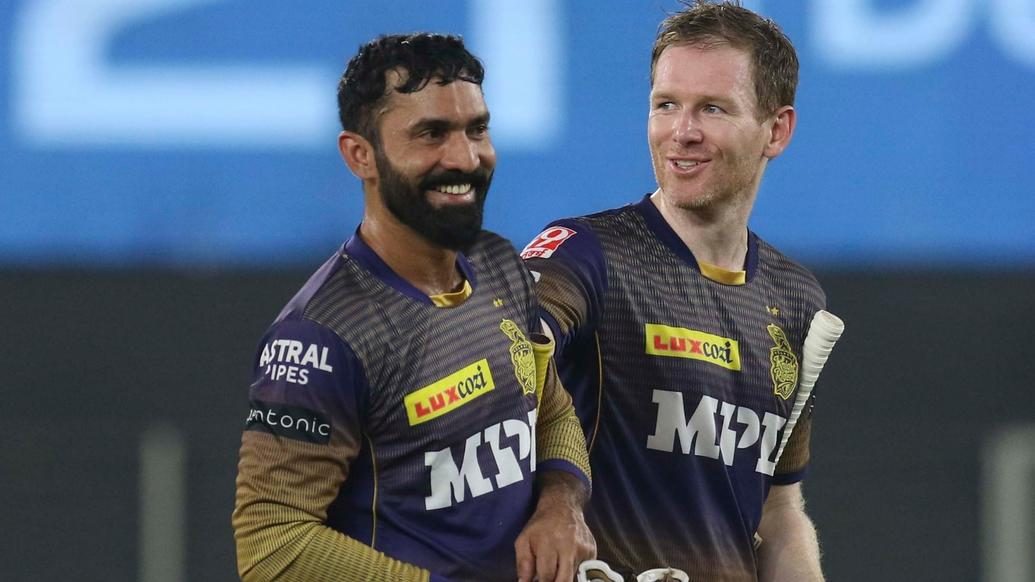 A clinical performance by Kolkata Knight Riders helped them register a comfortable five-wicket win over the Punjab Kings in Ahmedabad. With their second win of the season, the boys in Purple and Gold jumped up to the fifth position in the points table.
View this post on Instagram
Skipper Eoin Morgan was particularly pleased with the all-around performance of the side and said, "Up until now, the team has gone through really tough times. We have had a really slow start to the tournament, and we haven't had the little bit of luck that you need.
"The performance tonight (Monday) really epitomises how the group wants to play and displayed with the ball exactly how we want to go about our business. Throughout a tournament like this, you have to continuously look forward at what can unfold as opposed to constantly looking behind. We can't change anything that's already been, but building on tonight's performance is going to be important for us," he said.
View this post on Instagram
Coming into this game on the back of four consecutive losses, Morgan credited the support staff and the franchise for backing the players. "I think managing them (defeats) isn't that difficult. We have an incredible coaching staff, led by a fantastic coach. We have a great CEO and two magnificent owners that always lend us support.
"Whether we have won or lost, they are extremely proud of the franchise and have been one of the reasons we have been so successful over the course of the IPL. That consistent message of going out and playing the KKR way is extremely important. Having that backing certainly helps, and it is nice to be able to reward them now with hopefully the start of something," he said.
View this post on Instagram
The skipper emphasised on the process for this turnaround after a few challenging games. "I think in the previous games, we have ebbed and flowed in different areas of the game. I think one thing that we did really well, we combined our bowling, fielding and batting to have a comprehensive win.
"Up until now, probably from the first match, we have not managed to do that. We bowled well in certain games; we haven't batted well and vice versa throughout the tournament. In a high standard tournament where your performance needs to be consistent, you can't allow that to happen," he said.
View this post on Instagram
While the focus has been on the game, Morgan acknowledged the situation in the country and offered his support to the people. "Yes, we are constantly talking about the situation that is unfolding outside of our bubble. It is not nice, to be honest, to be watching it from afar and certainly considering how lucky we are to be in a bubble and not be affected by it.
"We obviously lend our support and heartfelt attitude to everybody who is ill or going through tough times. The level of understanding is that we fight this together no matter where in the world you are. Things like social distancing, if you're going out wearing a mask, and generally trying to stay as safe as you can, are very important messages to portray," he concluded.