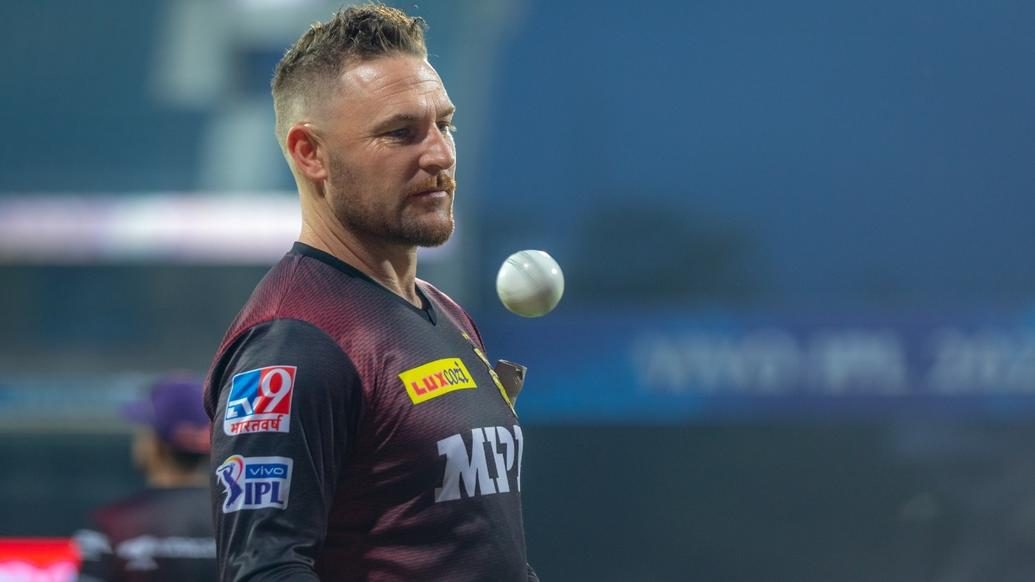 Kolkata Knight Riders with the win over the Punjab Kings in Ahmedabad on Monday gained a little bit of momentum back in their IPL 2021 campaign. While the world outside the bio-secure bubble continues to struggle with the Covid19 pandemic, it is cricket that's giving a few hours of joy to people in these trying times.
Harping on the same belief, head coach Brendon McCullum addressed the Knights on the growing concerns of the pandemic and insisted that the game should be played in a way that it brings smiles on people's faces.
"I know that people are out there struggling with what is going on at the moment in terms of the pandemic and the situation not just here in India but also abroad," he said.
"We are going to do our best to try and play a brand of cricket and a style of cricket that gives those people back home something to look forward to, even if it is just for a three to four-hour period. We are in a privileged position, and we can give a little bit of hope even in these difficult times," he added.
While the tournament is played behind the closed door, the team and the franchise have been missing the support of their fans. The Knight Riders family have extended their support to the people of the nation with special messages from Pat Cummins, Shubman Gill, Prasidh Krishna and Abhishek Nayar.
They requested people to follow all the necessary precautions to fight the virus and urged them to stay home and stay safe with their family members.
View this post on Instagram