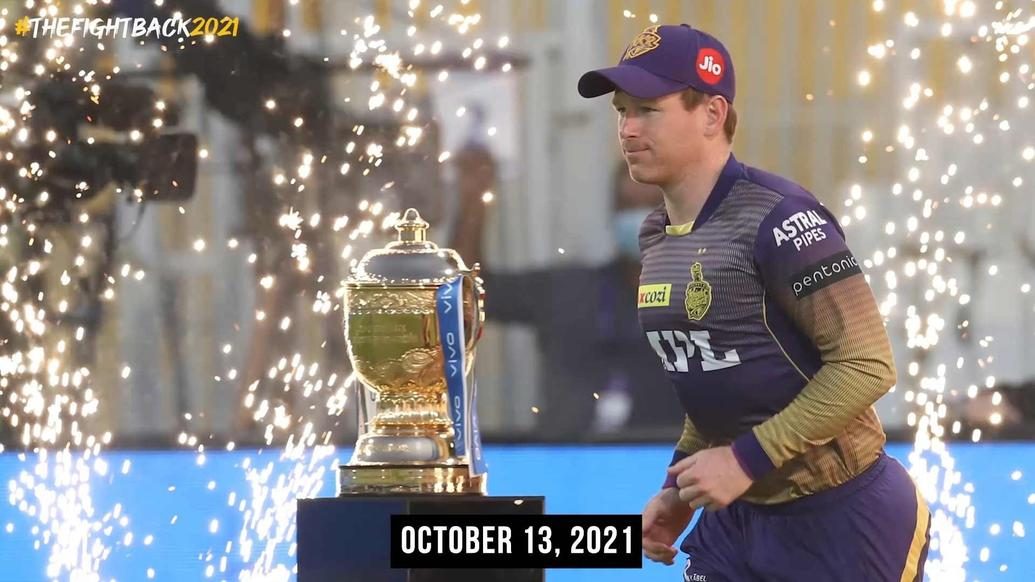 It was the season of fightbacks. The world was fighting back with a pandemic. Cricket was fighting back for resumption. After a long hiatus, the once abruptly halted Indian Premier League resumed in September. Kolkata Knight Riders were coming into the second phase of the league with very miniscule chances to qualify for the play-offs. Eoin Morgan was announced as the skipper for the remainder of the season. With the league being moved to UAE again, a slight glimmer of hope was ignited.
With each passing match, the team was getting into the groove. Be it the genius captaincy decisions by Eoin, a dream debut season for Venkatesh, the magic duo of Narine - Varun or Nitish, who consistently chipped in. Although in every match, a new Knight was putting his hand up and producing a performance that'd left everyone in awe, it was the team effort that made them stand out
It was the fightback of 2021 that reminded us that out of adversity comes opportunity. This team just didn't know what backing down is. It was evident that these Knights were cut from a different cloth, overcoming chaos and uncertainty by each other's side. On 13th October 2021, when Rahul Tripathi smacked the ball for a six and sealed victory for Kolkata Knight Riders, it wasn't just the Knights who jumped in joy, it was each and every one of KKR fans sitting at home.