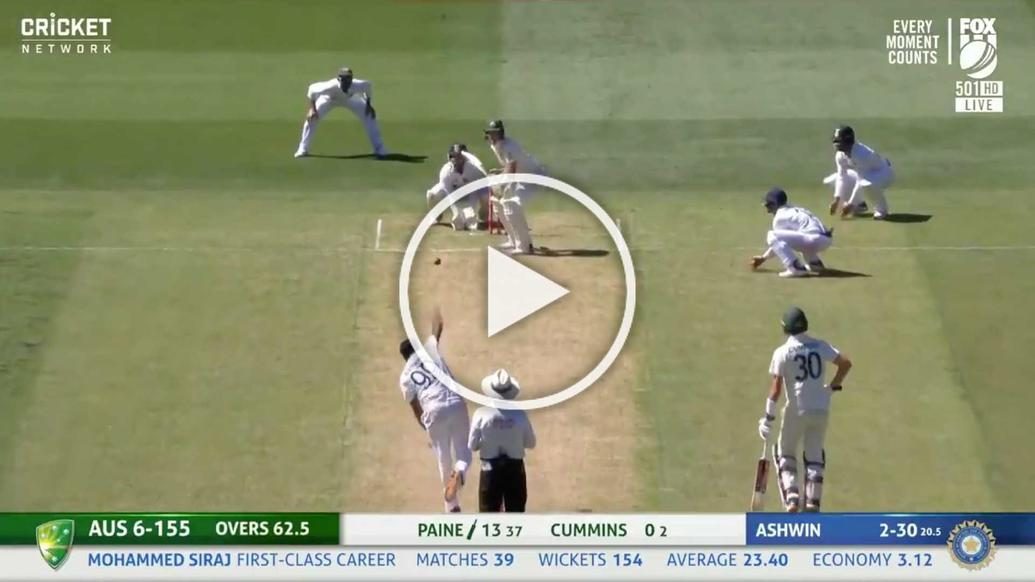 After a crushing loss at Adelaide, India needed a strong start in the second Test to ring in a sense of positivity. The first day of the Boxing Day Test match at the Melbourne Cricket Ground offered plenty of it to the Indians as Australia's first innings folded for just 195 runs. Debutant Shubman Gill, who had his dream come true of playing in the Boxing Day Test, got an early lifeline but showed exquisite form later on to remain not out at 28 (38) along with Cheteshwar Pujara (7* off 23) as India ended the day on 36/1, trailing by 159 runs. Mayank Agarwal was dismissed in the first over for a nought off Mitchell Starc.
A fantastic first day for #TeamIndia as they restricted Australia for 195🔥

Meanwhile, our boy @RealShubmanGill made a dream debut, showing his class to score an assured 28 * (38) to put India on 🔝

Can't wait to see him get some big runs tomorrow 😍

📸- BCCI #AUSvIND pic.twitter.com/v77R9whP7B

— KolkataKnightRiders (@KKRiders) December 26, 2020
The Indian bowlers were merciless today, picking up wickets in every session. The first breakthrough was provided by Jasprit Bumrah (4-56) who went on to pick Joe Burns for a duck. A thick outside edge and Rishabh Pant made no mistake behind the wickets to send him back. Next to go was Matthew Wade (30). A big gaffe in the field was averted as both Ravindra Jadeja and Gill attempted at the catch but Jadeja managed to avoid a collision to hold on to it and handed R Ashwin (3-35) his first wicket.
Almost disaster! But Jadeja held his ground and held the catch! @hcltech | #AUSvIND pic.twitter.com/SUaRT7zQGx

— cricket.com.au (@cricketcomau) December 26, 2020
Ashwin struck again soon, dispatching Steve Smith back for a duck. He pitched it down the leg and Smith tried to glance it only to find Pujara at the leg gully. Ashwin was breathing fire today even with the new ball. The moisture of the turf proved to be quite useful for the spinners early on. At Lunch, Australia were 65/3 with Marnus Labuschagne and Travis Head trying to steady the innings.
Two balls that pitched in very similar positions - two very different results!

Live #AUSvIND: https://t.co/qwpaGhOixs pic.twitter.com/0uNG5WXn33

— cricket.com.au (@cricketcomau) December 26, 2020
Bumrah struck within the first hour of the second session as he sent Head (38) back to the hut. Rahane at Gully took a good catch to do justice to Bumrah's consistency. Debutant Md Siraj (2-40) provided ample support to maintain the pressure on the Aussies. He took his maiden Test wicket as Labuschagne (48) glanced one to Gill. A brilliant low catch at backward square leg saw the Kangaroos lose half their side.
A moment Mohammed Siraj will never forget - his first Test wicket! #OhWhatAFeeling @Toyota_Aus | #AUSvIND pic.twitter.com/1jfPJuidL4

— cricket.com.au (@cricketcomau) December 26, 2020
Post tea, the slump continued as well. Chris Green was trapped LBW off a delivery that slanted back in. Siraj was at it again! Even though Green took the review, the decision went in India's favour.
Siraj strikes again - Green out lbw despite the review #AUSvIND pic.twitter.com/533ldw9DaN

— cricket.com.au (@cricketcomau) December 26, 2020
Skipper Tim Paine had survived a close run-out call earlier but he couldn't capitalise on the lifeline as he nudged one off Ashwin to Hanuma Vihari at backward short leg for 13.
India have seven wickets now!

Live #AUSvIND: https://t.co/qwpaGhOixs pic.twitter.com/3DTOwo18Zn

— cricket.com.au (@cricketcomau) December 26, 2020
Even though Nathan Lyon played a few good-looking shots to show some resistance in the end, the Aussies were wiped out for 195. Bumrah plucked Starc (7) and Lyon (20), while Jadeja wrapped it up with Pat Cummins' (9) wicket.
Unfortunately Nathan Lyon's entertaining innings ends with an umpire's call.

Live #AUSvIND: https://t.co/qwpaGhOixs pic.twitter.com/CZZ9SWN7nt

— cricket.com.au (@cricketcomau) December 26, 2020