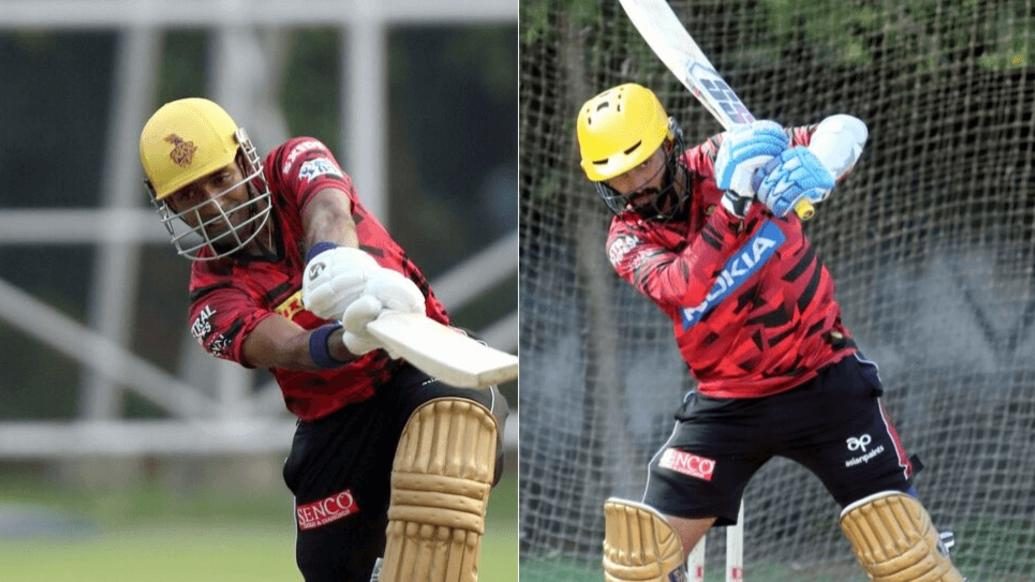 The 2019-20 edition of Vijay Hazare Trophy gets underway tomorrow (Tuesday, September 24). 38 teams will take part in this 50-over tournament, taking place across four cities (Bengaluru, Vadodara, Jaipur and Dehradun). The tournament goes on till October 25.
The teams are divided in four groups i.e. Group A, B, C and the Plate Group. The Top-Five teams from Group A and B, along with the Top-Two from Group C and winner of the Plate group will qualify for the quarter-finals.
Two senior-pros in Dinesh Karthik and Robin Uthappa will be seen leading Tamil Nadu and Kerala respectively. Here's the list of other selected KKR players who will feature in this month-long tournament:
Piyush Chawla - Gujarat
Shubman Gill - Punjab
Dinesh Karthik - Tamil Nadu
Nitish Rana - Delhi
Robin Uthappa & Sandeep Warrier - Kerala
Prasidh Krishna - Karnataka
Shivam Mavi & Rinku Singh - UP
Prithvi Raj Yarra - Andhra
Shrikant Mundhe - Nagaland
20-year old Shubman Gill is a part of India's Test squad that will play South Africa in a three-match Test series starting October 2, which is set to limit his availability with Punjab in the competition.
Other things to know about Vijay Hazare Trophy:
- Mumbai are the defending champions.
- Chandigarh is the new inclusion in Indian domestic cricket structure and they will feature as a separate team for the first time in Vijay Hazare Trophy.
- Last year's plate group topper Bihar have been promoted to Elite Group C. Assam finished at the bottom of Elite Group C last year and are demoted to Plate group for the 2019-20 season.
Group A (Bengaluru, Sept 24 - Oct 13): Mumbai, Saurashtra, Andhra, Chhattisgarh, Hyderabad, Karnataka, Jharkhand, Goa, Kerala
Group B (Vadodara, Sept 24 - Oct 13): Delhi, Vidarbha, Maharashtra, Himachal Pradesh, Baroda, Odisha, Uttar Pradesh, Haryana, Punjab
Group C (Jaipur, Sept 24 - Oct 16): Gujarat, Bengal, Tamil Nadu, Rajasthan, Jammu & Kashmir, Tripura, Madhya Pradesh, Railways, Bihar, Services
Plate Group (Dehradun, Sept 24 - Oct 14/16): Assam, Manipur, Uttarakhand, Meghalaya, Puducherry, Arunachal Pradesh, Sikkim, Mizoram, Nagaland, Chandigarh
[END]