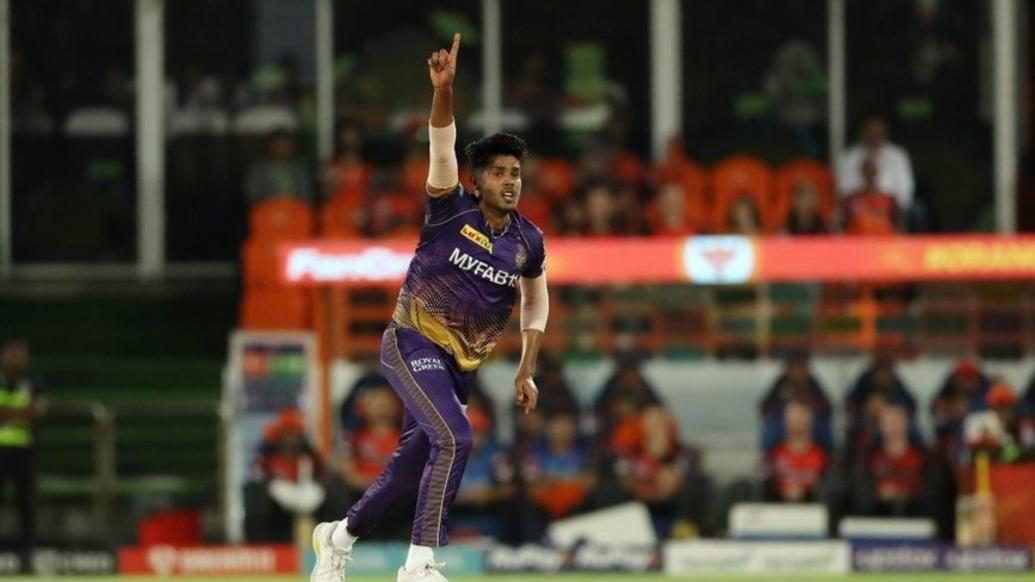 Delhi based speedster Harshit Rana has come into the KKR team and breathed fire into a pace attack that has struggled with injuries and momentum. Effortlessly and quite consistently hitting speeds of 140+,whilst swinging the ball both ways and sporting a mean bouncer, the youngster has all the makings of a champion fast bowler.
Harshit was born in December, 2001 in Delhi and wanted to make a name for himself playing age group cricket in the region. However at the age of 11, Harshit suffered an unfortunate injury that threatened to cut short his development. To recover from this setback, Harshit had to attend rehab in Gurgaon which was a 42km long commute from where he lived. In 2012, Under the wing of his first Coach Shervant, Rana started developing his game at the former's cricket academy in Kirti Nagar. Helping him further in his formative years were coaches Amit Bhandari and NS Negi.
In 2022, On the recommendation of Nitish Rana, Harshit was one of the pacers who had trialled with KKR and had impressed coaches Abhishek Nayar and Brendon McCullum. However, he wasn't immediately drafted into the team and joined the Gujarat Titans as a nets bowler. Midway through the season though, the phone rang and Coach Nayar broke the news to an ecstatic Harshit who then signed the contract and joined the camp pretty much the very next day! Coming in as a replacement for Rasikh Salam, the youngster made his debut against the Delhi Capitals. Although he only featured once more for the Knights, the youngster made an impression behind the scenes to earn himself a retention for this season. It was only after IPL 2022, that Harshit made his debut for Delhi's first class team.
After an injury ruled Umesh Yadav out, Harshit Rana was brought on against Gujarat Titans and the pacer gave a good account of himself grabbing the prized wicket of Hardik Pandya. Netizens across the globe were left impressed with his pace as he constantly troubled the batsman with his pace and bounce. His bouncer to get the wicket of Mayank Agarwal in our previous match vs SRH was one of the balls of the tournament. While Harshit is primarily regarded as a bowler, he also has a reputation of being a handy bat down the order with the ability to hit the long ball when required.
With the likes of fellow pacer Vaibhav Arora and spinner Suyash Sharma, Harshit has been another good find from the Knight's scouting team. As he gets more games under his belt, the youngster will be looking to make good on the promise he has shown so far and become one of the best bowlers in the business in the years to come.